Jeff Schneider
Pastor
Jeff was born and raised in the Dallas, TX area. He studied German Literature at Princeton University, where he later did two years of college ministry. He has a Masters of Divinity and a Masters of Theology in New Testament from Trinity Evangelical Divinity School. Jeff spent a number of years living, teaching, and ministering in the Middle East and Europe. He was ordained at Covenant Presbyterian Church of Chicago in 2006, came onto staff as an assistant pastor in 2010, and became the Church Planting Pastor in 2016 to help start Boulevard Presbyterian Church in the Austin-Oak Park area. Jeff and his wife, Cindy, married in 2010. Cindy works as an urban designer and architect, with a focus on sustainable urbanism. They live with their two young children in southeast Oak Park. Jeff enjoys hearing people tell the stories of their lives, cooking in a cast iron skillet, digging around in dirt, and trying to speak various languages.
Anthony Johnson
Pastoral Resident
Anthony is an Atlanta, Georgia native. He attended Covenant College and graduated with a B.A. in Biblical and Theological Studies and a minor in youth ministry. He then attended Covenant Theological Seminary in St. Louis, Missouri and graduated with a Masters of Divinity with a concentration in Christian Education. During his seven years in St. Louis, Anthony was a member of New City Fellowship, a multi-ethnic church, which serves the West End neighborhood of inner-city Saint Louis. While at New City, he served as a pastoral intern for 18 months and also served as a staff member for various ministries, working with youth, seniors, adults, outreach and mercy ministries. In 2014, he moved to Chicago to help launch Harambee Chicago Foundation, a job training ministry that disciples youth through work. In three years, Harambee Chicago has trained over 100 inner-city youth in hands-on work skills, equipping them as leaders, while engaging them to understand God's word and call more fully. He currently lives in the Humboldt Park neighborhood with his wife Michelle and two young sons, Isaiah and Israel. He hopes to plant a church in his neighborhood one day.
Luis Munoz
Pastoral Resident
Louie has lived in Cicero, IL, his whole life. He has an Associates degree in Arts from Morton College and is working toward his Bachelor's in writing for the screen and stage. He is also pursuing formal theological training at City Seminary. In 2014, Louie helped start a new church in Cicero. He was ordained at that church in 2017, and he plans to transfer his ordination to the Presbyterian Church in America once he has completed his theological studies. Louie enjoys singing, playing, and admiring the musical Hamilton. When he's not singing, playing or admiring Hamilton, he teaches local Cicero kids how to play, sing and act out Hamilton.
DeMyron Haynes
Pastoral Resident
DeMyron was born and raised in Shreveport, LA. Through a relationship with his high school band director and the patience of several saints at a local church in the area, God in his grace and mercy called DeMyron to himself. DeMyron studied Biblical and Theological Studies at Midwestern Baptist College and is currently pursuing his Master of Divinity at Midwestern Baptist Theological Seminary. The best thing about DeMyron is that he is married to his best friend, Hayley. Together they live in the West Humboldt Park neighborhood with their son, Ezra. You can find DeMyron enjoying a cup of coffee, listening to music, or reading a book. It is DeMyron's prayer that Boulevard Presbyterian Church would be place where Austin, Oak Park, and the surrounding communities would know "that Christ Jesus came into the world to save sinners, of whom I am the foremost" (1 Timothy 1:15).
Wendy Blanton
Director of Ministry
Wendy is originally from Lapeer, Michigan. After high school, she enlisted in the U.S. Air Force. A month after arriving at her first duty station, she met her (future) husband Eric, who had the worst pick-up line ever. They married in 1987. Wendy left the USAF in 1994. She earned her BAS in Business Management from Mount Olive College in NC in 1995, and embarked on what would be a long and eclectic series of jobs, mostly part time to minimize childcare costs for their two toddlers. Wendy has worked various retail, food service, financial, managerial, and teaching positions, all of which offered experience into the human psyche. This has been invaluable in her love of writing fiction. Wendy and Eric moved to Chicago from the St Louis metro area in January 2014 during the Dreaded Polar Vortex. Her current hobbies include writing, reading, gardening, and drinking coffee.
Keri Lucas
Director of Children's Ministry
Keri grew up in St. Louis, MO, and studied Linguistics at the University of Missouri-Columbia. She then completed a master's degree in Intercultural Studies and Teaching English to Speakers of Other Languages at Wheaton College Graduate School. She has taught English in a variety of settings in St. Louis, Chicago and Germany, including spending six years overseeing the English language education programs at a refugee resettlement agency in the Albany Park neighborhood of Chicago. Most recently, she spent four years as the director of a volunteer tutor-mentor program for children and youth at a community-based organization in the Rogers Park neighborhood of Chicago. Keri married her husband, Alec, in 2001, and they moved from West Rogers Park to Oak Park with their daughter and son in 2017. Keri cares deeply about the well-being of families and watches children with wonder as they discover and engage the world around them. She also enjoys lingering at the dinner table for conversation after a shared meal with friends (a rare treat when raising small children), and – since becoming a mom- her morning cup of (strong) coffee.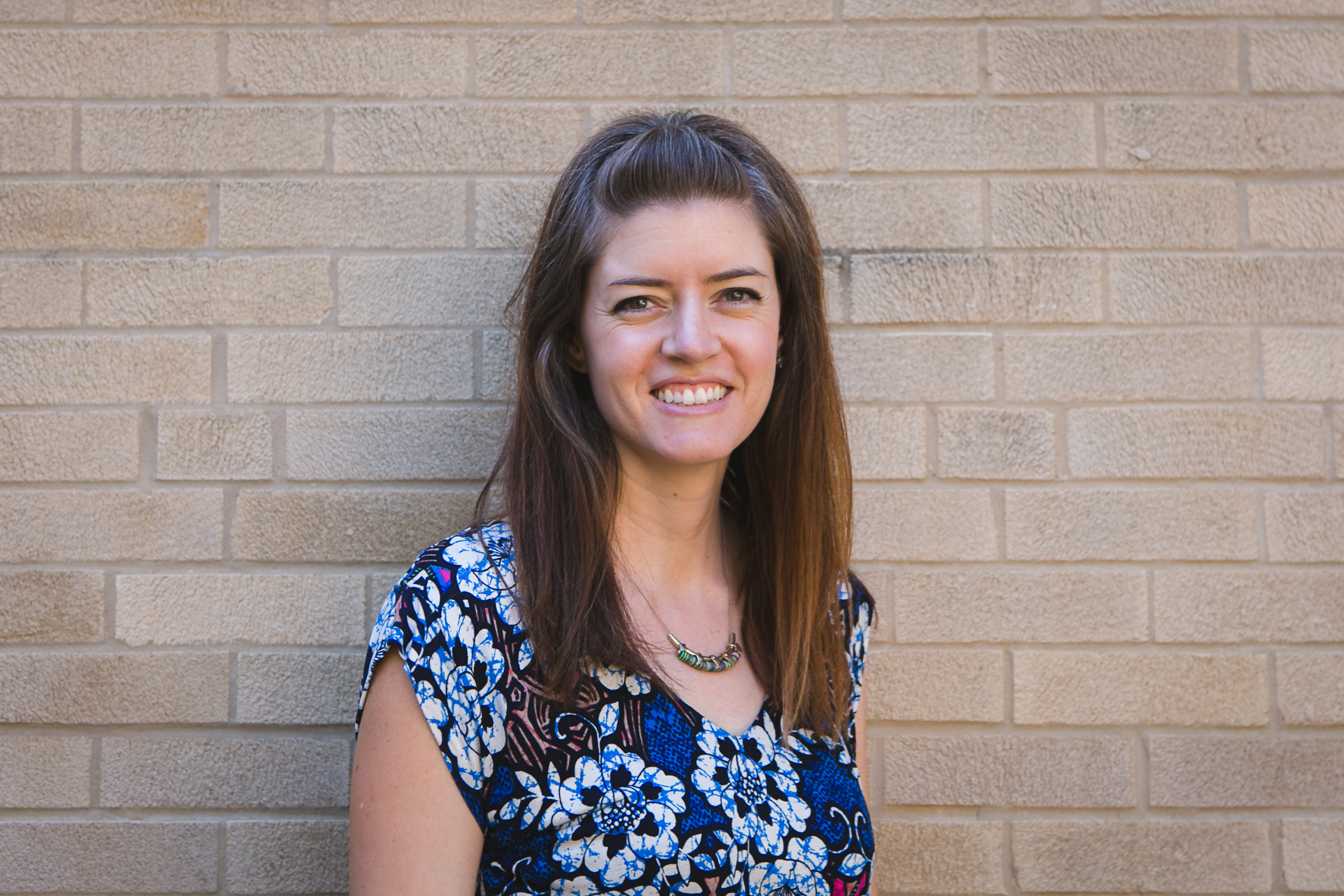 Beth Nielsen
Director of Worship & Music
Beth grew up in Colorado Springs, Colorado and studied Sociology at Grove City College in western Pennsylvania until she realized her life wasn't unpredictable enough. She transferred to Chicago to finish her BFA in Fashion Design in 2007 while supporting herself by playing guitar and singing at various restaurants and bars around Chicago. She married Evan in 2009 and contributed crochet patterns to craft books and magazines until she ultimately wrote her own. She has two children, Malcolm and Thora, who inspired her to become a labor and birth doula, and, ultimately, a midwife. Music has always been part of her story, though, and after months of insisting she would never be a worship director at a church, she finally realized God was calling her to be worship director at Boulevard. She has been striving to be worthy of that calling ever since.
Joshua Gleinser
Director of Youth Ministry
Joshua directs our youth ministry, which we share in partnership with Cornerstone Anglican Church. Joshua grew up in the suburbs of Kansas City, KS. He attended Moody Bible Institute in Chicago and received a Bachelor of Arts in Christian Education with a major in counseling. While Joshua was at Moody he spent his summers serving at Camp Timber-lee in East Troy, WI. He enjoys the outdoors and connecting fun experiences for kids with the beauty of God's creation. When Josh is not in the great outdoors he enjoys exploring neighborhoods in Chicago, mostly in search of Chicago's best burger (currently held by Vince's Pizza and Taqueria according to his opinion). Joshua is passionate about the gospel's ability to create communities where teens can be truly known and loved and encouraged to love God and the world around them.