Jeff Schneider
Pastor
Jeff was born and raised in the Dallas, TX area. He studied German Literature at Princeton University, where he came to faith in Christ and later did college ministry. He spent a number of years living, teaching, and ministering in the Middle East and Europe. He was ordained at Covenant Presbyterian Church of Chicago in 2006, came onto staff as an assistant pastor in 2010, and became the Church Planting Pastor in 2016 to help start Boulevard Presbyterian Church in the Austin-Oak Park area. He has a Masters of Divinity and a Masters of Theology in New Testament from Trinity Evangelical Divinity School. Jeff and his wife, Cindy, married in 2010. Cindy works as an urban designer and architect, with a focus on sustainable urbanism. They live with their two children and small flock of chickens in Austin. Jeff enjoys hearing people's stories (everyone has such an important story to tell!), cooking in a cast iron skillet, digging around in dirt, and trying to speak languages.
Michelle Burgess
Director of Ministries
Michelle was born in Chicago, IL, and at the age of three relocated to a small-town in Kentucky where she enjoyed a simplistic farm-lifestyle. This is where Michelle met Jesus and developed a love for all things natural. At the age of nine Michelle was moved back to Chicago, and developed a passion for singing and acting. Michelle attended DePaul University and there decided God was calling her to a life of journalism and broadcasting, thus graduating with an undergraduate degree in Communication. Gaining her degree was not all that Michelle received from DePaul; Michelle also married the love of her life, Terrell Burgess, in June 2000. After several years of settling down into married life, Michelle felt the call of God to go back to school and pursue a Master's in theology from seminary. Michelle answered that call, and after four years received her degree from Share-a-Prayer School of Theology in Whitewater, WI. Michelle has always held a passion for God's work and loving people well. With a strong focus on community service, Michelle continues to seek ways to build her surrounding community and the church.
Keri Lucas
Director of Children's Ministries
Keri was born and raised in St. Louis, Missouri. After graduating from Mizzou with a BA in Linguistics, she realized a more pragmatic degree would serve her personality and career goals better, so she completed a MA in Intercultural Studies & TESL at Wheaton College. She's grateful for the variety of professional opportunities she's had in her field, including over a decade of meaningful education related roles in several North side community based organizations. Keri and her husband of more than 20 years have 3 younger children and live in Oak Park. As an avoider of most arts and crafts with her own children, she never imagined working in Children's Ministry would be for her! However, she has discovered her personality, skills, and stage of life have made her well-suited for the role, and, as it turns out, arts and crafts projects are not as central to it as she once thought. Keri cares deeply for the well-being of children and families, and is grateful for the opportunity to help shape children's ministry at Boulevard. She loves interacting with the children and families God brings to our church.
Luis Muñoz
Director of Worship & Music
Louie has lived in Cicero, IL, his whole life. He has an Associates degree in Arts from Morton College and is working toward his Bachelor's in writing for the screen and stage. He is also pursuing formal theological training at City Seminary. In 2014, Louie helped start a new church in Cicero. He was ordained at that church in 2017, and he plans to transfer his ordination to the Presbyterian Church in America once he has completed his theological studies. Louie enjoys singing, playing, and admiring the musical Hamilton. When he's not singing, playing or admiring Hamilton, he teaches local Cicero kids how to play, sing and act out Hamilton.
Ellyn Wiley
Director of Student Ministry
Ellyn grew up in Sycamore, IL before attending Moody Bible Institute, graduating in 2017 with a TESOL degree. She has since redirected her attention towards the medical field and is now pursuing a nursing degree at Loyola University, hoping someday to work in women's health. With a love for the life of the church and middle and high school students in particular, she enjoys caring for the community of students at Boulevard along with her husband, Matt. Throughout her ministry with Boulevard she has lived in both the Austin and Oak Park communities. When not busy with other things, she can be found swimming in the lake or reading cookbooks, dreaming of creating meals for any occasion.
Matt Wiley
Director of Student Ministry
Matt grew up on the east coast before coming to Chicago in 2013 to study theology at Moody Bible Institute. After college, he attended seminary at Trinity Evangelical Divinity School, where he earned his Masters of Divinity in 2019. He is now continuing his studies there as a PhD student in systematic theology, where his research is focused on church division and unity. He also works as a managing editor at the Henry Center for Theological understanding. Matt joined Boulevard in 2020 and started serving in youth ministry the same year, after he and Ellyn got married. He loves good coffee, Wendell Berry's poetry, and theology for the sake of the local church.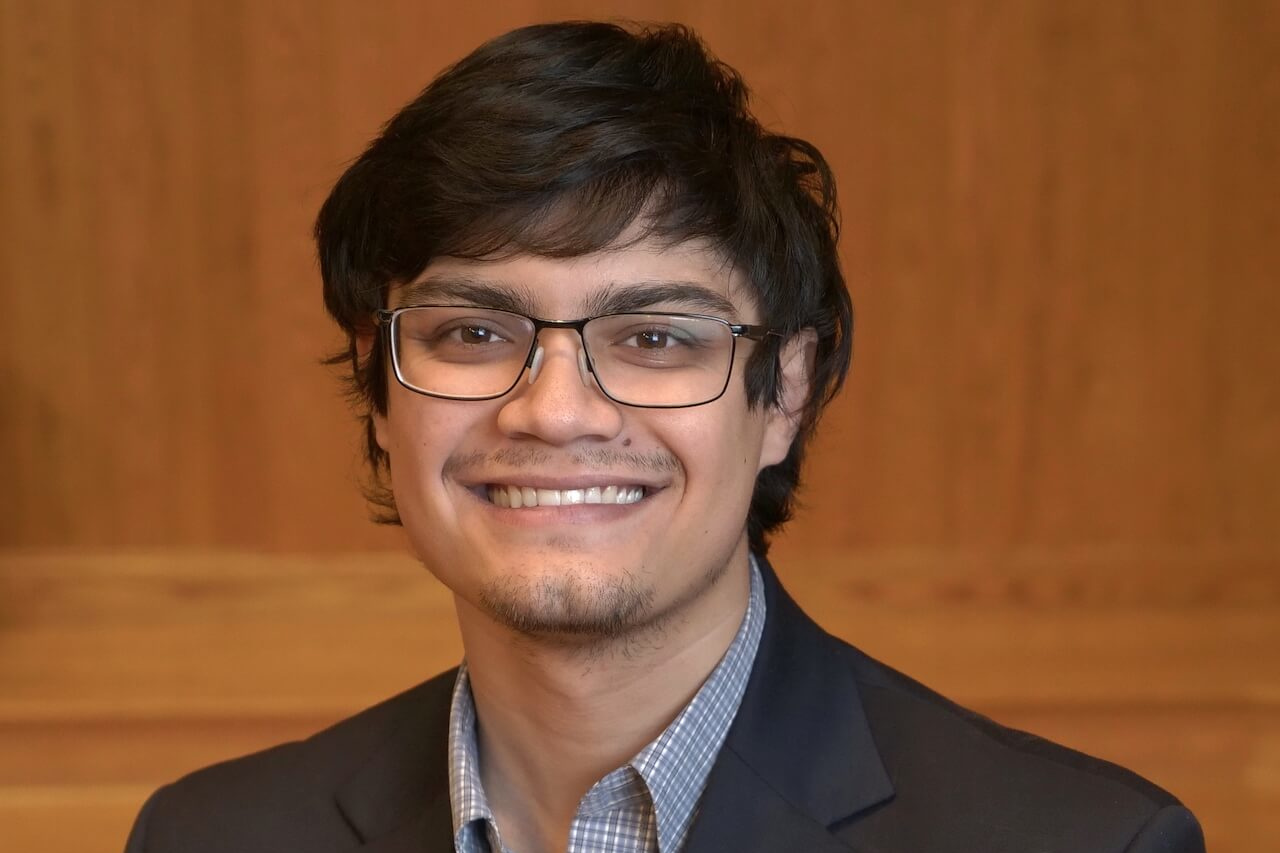 James Cooper
Assistant Director of Ministries
James is a native of Chicago's South Side. He attended college at the University of Minnesota, where he studied Economics and Math before heading to Covenant Theological Seminary in St. Louis. He worked for two years as a high school teacher in Wheaton before coming to Boulevard, and is currently pursuing further graduate study at Wheaton College. James lives in Austin with his wife, Madeleine, and their three-year-old son, Benjamin.