Community Fridge
"Take what you need. Leave what you can."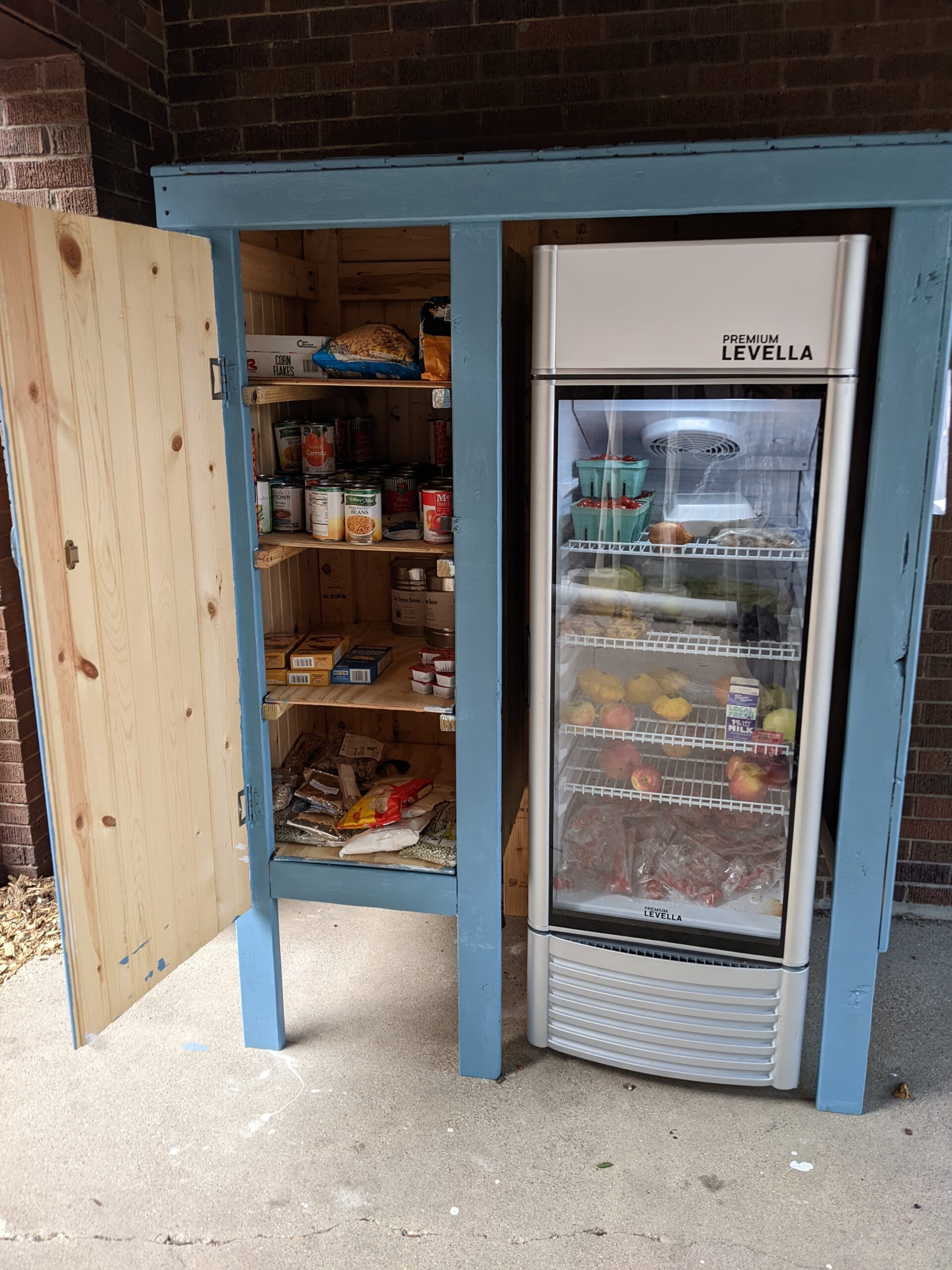 Boulevard is a host site for one of the Oak Park Community Fridges. Anyone is welcome to take food that they need, and anyone is welcome to donate to the fridge. The fridge is located at the entrance of the church courtyard at 607 Harvard St, Oak Park.
Although donations are welcome anytime, Boulevard's members are especially encouraged to donate on the first Sunday of each month. (Other churches and organizations have other "donation days" each month.) If you would like to be a Fridge Manager for a week, sign up here. The Fridge Manager shows up once during the week they signed up to make sure everything is clean and in order. Questions to [email protected].
DONATION GUIDELINES
Food donations from individuals are crucial for keeping the fridge stocked and our community nourished. Please follow these guidelines to keep our fridge safe and accessible to all.
Please do not donate anything that you would not personally consume.

Please review our list of accepted and not accepted foods (below). Any goods in packages or containers must be in good condition and protect the integrity of the contents so that the food is not exposed to adulteration or potential contaminants.

Please put new donations towards the back of the shelves so that food gets eaten in the order it is donated.

Any food donated from a local restaurant, should be sealed and accompanied by a purchased date. Any restaurant prepared food will be discarded after 7 days.
What CAN Be Donated
sealed packaged, prepared foods; cheeses; fresh fruit & vegetables; table sauces; pastries; bread; unopened pasteurized milk and yogurt; unopened fruit juice; fresh eggs (with use-by date); cured meats (in sealed container with use-by date)
What CANNOT Be Donated
raw meat or fish; alchohol; raw milk cheeses unlabeled multi-ingredient items; leftovers; home-prepared foods; any food in a broken or unsealed container or package; any peanut product
Fridge Etiquette
Avoid unnecessary contact with food items to prevent contamination.

If you notice food has gone bad or packaging has been compromised, please throw it away.

Check use-by dates on food products. Discard out-of-date food and do not consume prepared food after seven days.

If you notice or cause a spill, please clean up after yourself whenever possible.

If you notice that the fridge needs cleaning, maintenance, or is above 41 degrees fahrenheit, please get in touch via email at [email protected]